Product Category

NEW PRODUCT

New Model
(10)

HIGH DEFINITION CABLE

Solid Color HDMI Cable
(25)

Dual Color HDMI Cable
(75)

Metal Casing HDMI Cable
(95)

Mini/Micro HDMI Cable
(25)

Flat HDMI Cable
(50)

90° HDMI Cable
(20)

Swivel HDMI Cable
(5)

HDMI Cable with Led Light
(5)

Active/Flex/Locking HDMI Cable
(5)

DVI Cable
(15)

HDMI to DVI Cable
(10)

HDMI/DVI to VGA Cable
(5)

DisplayPort Cable
(10)

HDMI Adapter&DEVICE

Mini DisplayPort Adapter
(10)

DisplayPort Adapter
(10)

HDMI Adapter
(20)

HDMI Wall plate
(10)

HDMI Device
(15)

AUDIO/VIDEO CABLE

HI-FI Cable
(15)

Toslink Cable
(15)

Hi-end AV Cable
(25)

Mid-end AV Cable
(10)

Low-end AV Cable
(45)

Scart Cable
(10)

RF Coax Cable
(5)

COMPUTER PERIPHERALS

Patch Cord Cable
(5)

VGA Cable
(15)

KVM Cable
(10)

USB 3.0 Cable/Adapter
(20)

USB 2.0 Cable/Adapter
(40)

USB 2.0 Active Cable
(15)

USB 2.0 Converter Cable
(10)

1394 Cable&Adapter
(25)

Contact us
Farreach Electronic Co.,LTD. Add:Seven Village,Tanzhou Town,Zhongshan City.
Tel: 0086-760-86631640
Fax: 0086-760-86631641
Mobile: 0086-13823994619
Email:
sales@farreach-electronic.com
msn:

skype:


Products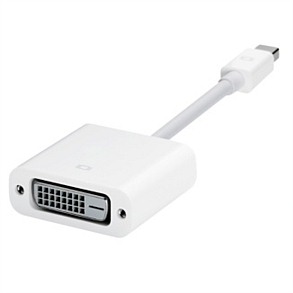 F-MDPD002-15CM
Mini DisplayPort to DVI Converter
Introduction
The Mini DisplayPort to DVI signal format converter seamlessly connect next generation DisplayPort based MacBook, MacBook Pro, or MacBook Air with a Mini DisplayPort to conventional DVI displays, such as CRT, LCD monitors and projectors. Mini DisplayPort offers a unified, scalable, and cost effective interface for embedded and external display applications. It not only has an elegant appearance with the white color but also brings much convenience with its small size.
It offers solutions for digital entertainment center, projector factory, noisy space and security concerns, conference room presentation, school and corporate training environments.
Features
1、Support Mini DisplayPort 1.1 input and DVI output.
2、Support DVI highest video resolution 1080p.
3、Support DVI 225MHz/2.25Gbps per channel (6.75Gbps all channel) bandwidth.
4、Support DVI 12bit per channel (36bit all channel) deep color.
5、Powered from Mini DisplayPort source.
SPECIFICATIONS
Signal Inputs/Output

 

Input Video Signal

5 Volts p-p (TTL)

Maximum Single Link Range

1920x1080P

Output Video

DVI

Input/Output Connector

Input: Mini DisplayPort Male 20pin

Output: DVI Female (24+5)

Operating Frequency

 

Vertical Frequency Range

50/60Hz

Video Amplifier Bandwidth

2.25Gbps/225MHz

Resolutions(HDTV)

 

Interlaced(50&60Hz)

480i,576i,1080i

Progressive(50&60Hz)

480p,576p,720p,1080p

Warranty

 

Limited Warranty

1 Year Parts and Labor

Environmental

 

Operating Temperature

Operating Humidity

10% to 85 % RH (no condensation)

Storage Temperature

Storage Humidity

5% to 90 % RH (no condensation)

Power Requirement

 

External Power Supply

No external power needed

Power consumption (Max)

3W

Regulatory Approvals

 

Converter Unit

FCC,CE,UL

Power Supply

UL,CE,FCC

Accessories Adapter

 

User Manual

 
Note: Specifications are subject to change without notice.