Product Category

NEW PRODUCT

New Model
(10)

HIGH DEFINITION CABLE

Solid Color HDMI Cable
(25)

Dual Color HDMI Cable
(75)

Metal Casing HDMI Cable
(95)

Mini/Micro HDMI Cable
(25)

Flat HDMI Cable
(50)

90° HDMI Cable
(20)

Swivel HDMI Cable
(5)

HDMI Cable with Led Light
(5)

Active/Flex/Locking HDMI Cable
(5)

DVI Cable
(15)

HDMI to DVI Cable
(10)

HDMI/DVI to VGA Cable
(5)

DisplayPort Cable
(10)

HDMI Adapter&DEVICE

Mini DisplayPort Adapter
(10)

DisplayPort Adapter
(10)

HDMI Adapter
(20)

HDMI Wall plate
(10)

HDMI Device
(15)

AUDIO/VIDEO CABLE

HI-FI Cable
(15)

Toslink Cable
(15)

Hi-end AV Cable
(25)

Mid-end AV Cable
(10)

Low-end AV Cable
(45)

Scart Cable
(10)

RF Coax Cable
(5)

COMPUTER PERIPHERALS

Patch Cord Cable
(5)

VGA Cable
(15)

KVM Cable
(10)

USB 3.0 Cable/Adapter
(20)

USB 2.0 Cable/Adapter
(40)

USB 2.0 Active Cable
(15)

USB 2.0 Converter Cable
(10)

1394 Cable&Adapter
(25)

Contact us
Farreach Electronic Co.,LTD. Add:Seven Village,Tanzhou Town,Zhongshan City.
Tel: 0086-760-86631640
Fax: 0086-760-86631641
Mobile: 0086-13823994619
Email:
sales@farreach-electronic.com
msn:

skype:


Products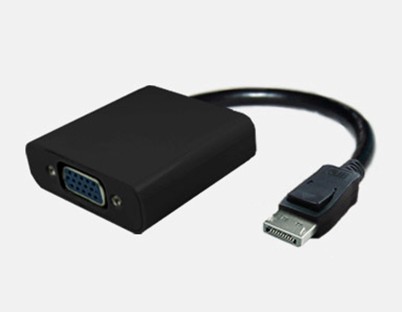 F-DPH002-15CM
DisplayPort 1.1a compliant receiver offering 1.62 and 2.7Gbps over 4 lanes.
Support full DisplayPort link training.
Video resolution up 1920 X 1200 X 60Hz.
ESD protect: Human Body Mode at 8 kV, Machine Mode at 400 V and Charged Device Mode at 2 kV.
PC: VGA, XGA, SVGA, SXGA, UXGA and WUXGA.